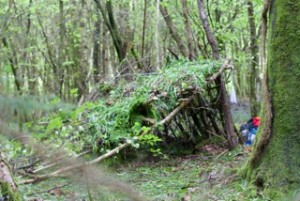 When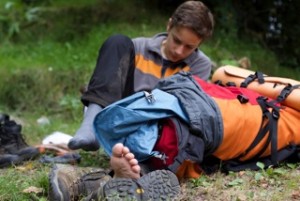 packing please remember that it'll most likely be cold and wet and its best if you only pack old clothes! Even in the Summer it is still cold at night. Scouts should pack their own bag (supervised ideally) so they know where to find their torch/mess tin etc. once it is dark! Some items on the list are season dependent and those in bold are essential.
Kit will vary due to the different type of camps. Clothes that dry quickly are the best to pack.
For some activities items are required per team and not per individual (i.e. Compass/First Aid Kit/Cooker/Map cover)this will be advised in advance.
Advice on how to pack a Rucsac can be found here
http://www.gwentscouts.org.uk/gwentrek/resources/FS315084-bag-pack.pdf
| | |
| --- | --- |
| Outdoor Kit | Utility Kit |
| Waterproof Jacket (for activities such as canoeing 2 sets maybe needed) | Whistle |
| Waterproof trousers (for activities such as canoeing 2 sets maybe needed) | Hand Torch plus batteries |
| Hat (waterproof) and or Sun hat | Head Torch plus batteries |
| Scarf | Pen Knife |
| Gloves (waterproof) | Map Cover |
| Gaiters | Bivvi Bag |
| Pen Knife | Foil Blanket |
| Rucksack | Compass |
| Rucksack cover | Striker |
| Waterproof rucksack liner | Camping Chair/Stool |
| Day Rucksack | Drinking Bottle(metal) |
| Survival Tin with contents | Water bladder |
| Bin Liner (for wet clothes) | Pencil and Pad |
| Watch (cheap one) | Walking Stick |
|   | Paracord/Bunjee ties |
| | |
| --- | --- |
| Clothes | Eating |
| Thermals | Plate or Mess Tin |
| Trousers (must dry out quickly so no jeans or tracksuit bottoms) | Bowl and Cup |
| T shirts | Knife, Fork and Spoon |
| Fleece or Hoodie | Tin Opener |
| Socks(normal and walking) and spares | Tea Towel |
| Underwear | Emergency Rations (for hikes) |
| Shorts | Foil |
| Scout Uniform (usually only Necker) | Washing Up Liquid |
| Activity Clothing | Scourer |
| Scarf, hat and gloves (for wearing at night) | Flexible Chopping Board |
|   | Cooker and Gas (We will provide these but you may wish to bring your own for camps where you need to cook your own meals) |
| | |
| --- | --- |
| Sleeping | Footwear |
| Sleeping Bag | Wellies |
| Sleeping Bag Liner | Hiking Boots |
| Roll mat or self inflating mat | Spare old trainers |
| Hammock (Scouts can provide) | Surf shoes |
| Pillow | |
| Blanket | |
| Nightwear | |
| Book | |
| Teddy Bear | |
| | |
| --- | --- |
| Personal Items | First Aid Bag/Tin |
| Wash Bag | Bite Cream |
| Towel | Mosi Spray |
| Tissues/Toilet Roll | Antiseptic Cream |
| Toothbrush | Antiseptic wipes |
| Toothpaste | Small Pair of scissors |
| Brush | Tweezers |
| Soap or gel | Safety Pins |
| Hand sanitizer | Surgical Tape |
| Suncream | Sterile gauze swabs |
| Sunglasses | Dressing Pads (1 large and 1 small) |
| Wet Wipes | Crepe Bandage |
| Pocket Money | Triangular Bandage |
| Personal Medication | Plasters |
|   | Blister Kit ( especially for Operation Nightmare/Gwentrex) |
|   | Disposable Gloves |